making bouquets with passion
We Specialize In All Areas of Floral Design.
Petals and Leaves is a family run business which has been in the Nepean region for over 15 years. It is currently owned and operated by the Brinckley family who, over the past 10 years, have given it new life and personality.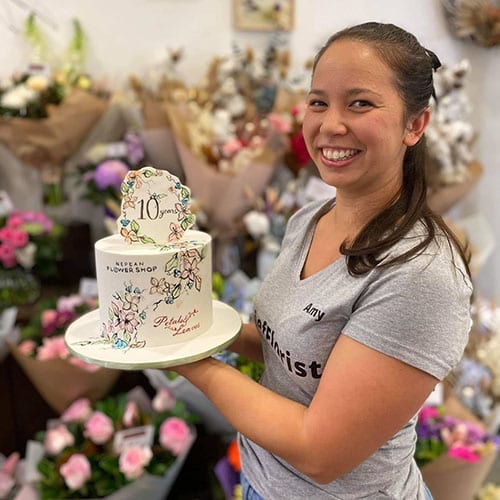 Amy
Amy's love for flowers first started in 2005 when she did a TVET course as part of her Higher School Certificate. Before she had even received her results for the HSC she had started a traineeship with one of the leading florists in Sydney.
In 2008 Amy travelled overseas and worked in florists around North America to gain more experience. She then returned home in 2010 to follow her dream of owning a flower shop with the support of her husband by her side. She has since provided flowers to Western and North Western Sydney by operating two stores.
If you're lucky you may get a special treat of seeing Amy's small children running around and helping their mother in store. Her love for floristry grows more with every new season of blooms. Follow Amy's hashtag #chiefflorist to see her designs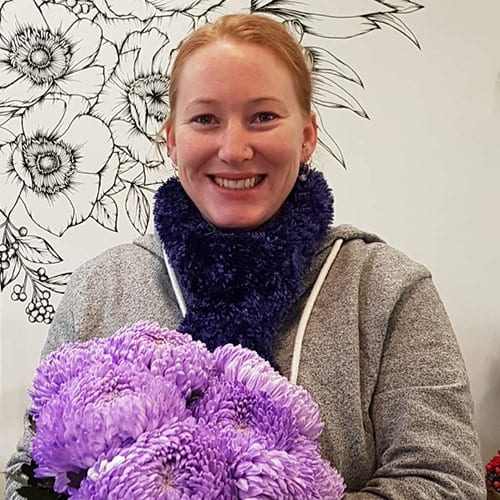 Amelia (Purple Petal Lover)
Amelia has been working with flowers since her teenage years. She is the fastest and cleanest florist you'll meet. If you ever wander into the store on Amelia's shift you will notice the store looking very organised and much cleaner than normal. You will also notice the display having a lot of purple arrangements as Amelia is purple obsessed and will always suggest a purple bloom for any occasion.
Amelia is a beautiful blossoming soul just like the flowers she works with. Follow Ameila's hashtag #purplepetallover to see her designs.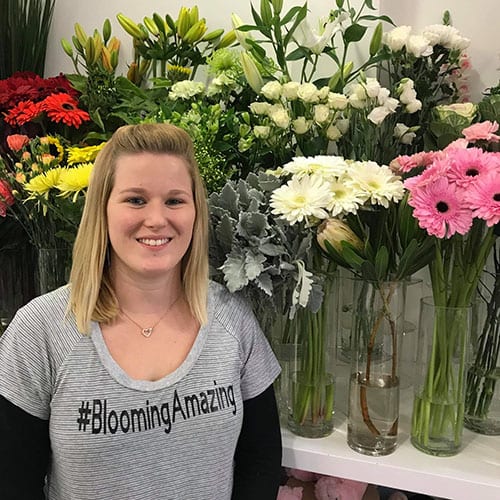 Katrina (Blooming Amazing)
Katrina is our veteran florist. She has many years of experience across all aspects of floristry.
She is a lover of hydrangea, tuberose, siam tulips and many more beautiful and unique blooms. Katrina loves making a statement with her large and modern pot arrangements.
Katrina started her love for flowers as a trainee alongside Amy at one of Australia's leading florist companies. They both went their separate ways in the industry but managed to find each other again at Nepean Flower Shop where Katrina has supported and given Amy many grand ideas over the years. Follow Katrina's hashtag #bloomingamazing to see her designs.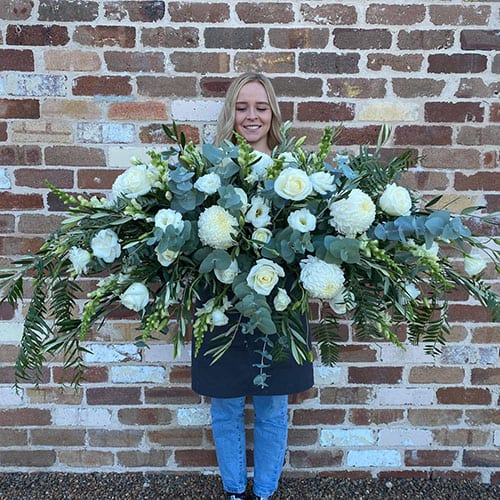 MACKENZIE (Passionate Petal)
MacKenzie is our adopted Kiwi florist. She worked for a large and well established business on New Zealand's north island. She brings her own Kiwi flare to each arrangement and has taught the business new ideas and strategies that she has learnt over the years.
MacKenzie is only young in age but is extremely knowledgeable in all aspects of the industry and trade.
She has a special way with our dried and preserved flowers. But MacKenzie just can't seem to make them fast enough due to the customers' love for them. She is our preserved flower Queen.
Follow MacKenzie's hashtag #passionatepetal to see her designs.
NIKI (Wildling Florist)
Niki is our trained horticulturist. She not only knows the ins and outs of the florist trade but also knows the details of how a flower grows. She can assist you with many plant tips.
After many years in the corporate world, Niki needed to break free and allow her creativity to run wild. Joining the floristry industry gave Niki so much happiness and fulfillment.
Niki loves spending time in her garden and grows the most amazing dahlias. Due to her love for gardens it only makes sense that her favourite design style is vegetative. Follow Niki's hashtag #wildingflorist to see her designs.
SHAYLEE (The Odd Branch)
Shaylee is our "free spirited" florist. She is an artist, not only with flowers but also in surrealist drawing.
Because of her artistic background she always manages to create an arrangement with unconventional colour mixes that the rest of us don't originally see as beautiful. Once the arrangement is complete the end result is always stunning and amazes the customers. You will find in most of her arrangements she loves to use dark moody colours like burnt oranges and burgundies.
Shaylee describes herself as the "Odd Branch" because she does not follow society's norms and moves to the beat of her own drum. Follow Shaylee's hashtag #theoddbranch to see her designs.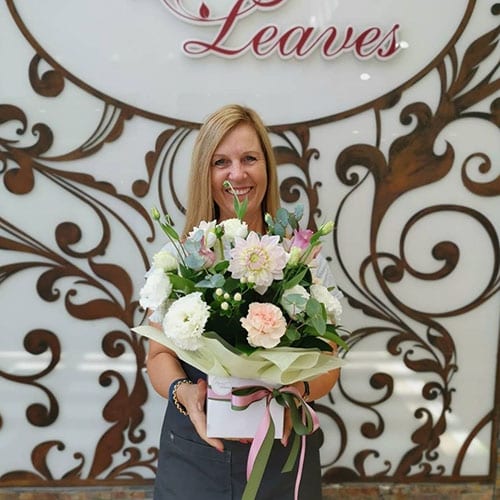 COLETA (Budding Artist)
Coleta is our super creative florist. Anything creative Coleta can master, although she will argue otherwise. Being a trained Art teacher you can tell she has a great gift for colour and design.
We call Coleta our "Buzzing Bee". She will zip around the shop multi-tasking at a fast speed. The only time she slows is when Amy demands that she stops and has a cup of tea, to which she has a quick sip, sighs and away she goes again.
Even though Coleta is buzzing around the shop multi-tasking she will still give you the best customer service with a smile or a laugh.
Follow Coleta's hashtag #buddingartist to see her designs.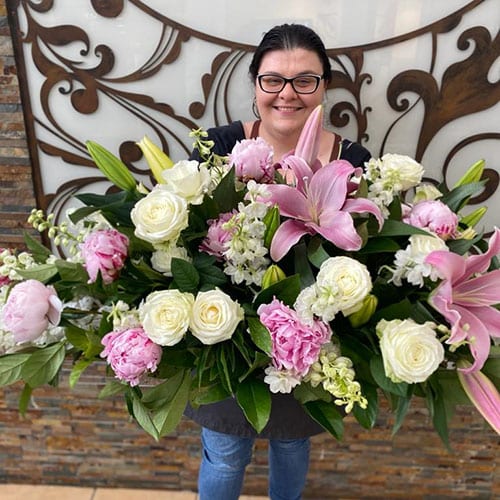 KATE (Scent Seeker)
Kate has completely submerged herself into the floristry industry. She has studied and read many aspects of the trade because she is so passionate about bringing joy to people through flowers.
Kate loves all things locally grown and this then in turn leads to Kate loving scented flowers. The scent of "lily of the valley" brings Kate great happiness. It is not uncommon for Kate to invite you to take a sniff of a particular bloom because she wants you to have the ultimate experience as a customer walking into a florist shop.
She has a bubbly personality and will give you all her time while serving to make sure you are completely satisfied in your flower purchase. Follow Kate's hashtag #scentseeker to see her designs.