Come and enjoy a fun and creative night with Floral Designer Amy Brinckley for our festive dried Christmas wreath workshop.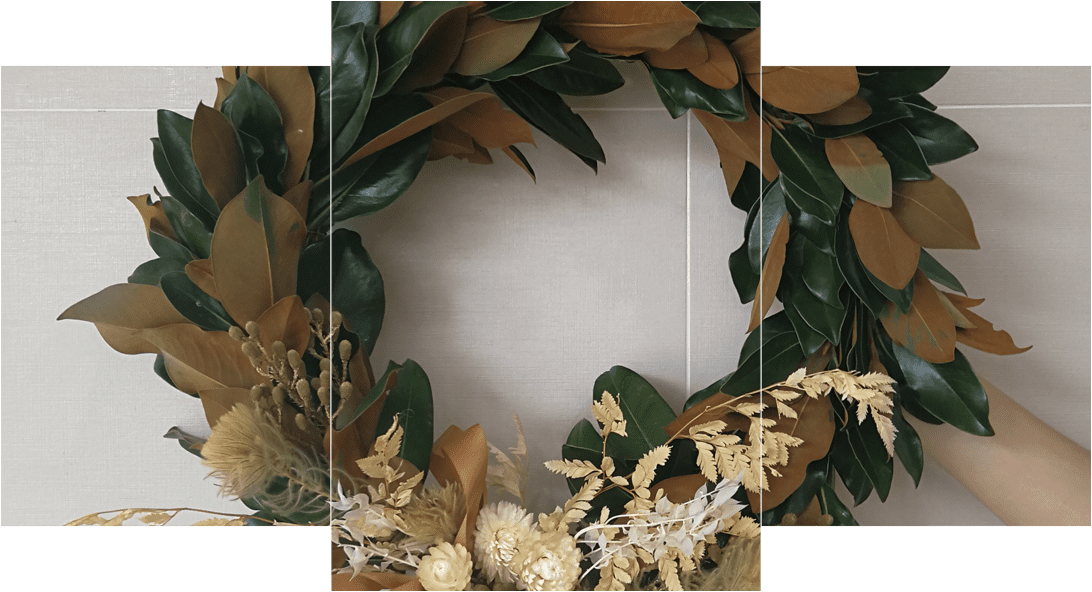 Everlasting and dried blooms are all the rage now. Join the trend and make your very own Christmas wreath with festive flowers and foliage to hang on your door or to decorate your table. You will have the option to select blooms and accessories to match your Christmas theme.
No experience is necessary. 2 hour duration
Each guest will make their own 45cm Christmas wreath to take home.
Small supper will be provided.
Location: Petals and Leaves Cherrybrook. Shop 11, 41 Shepherds Drive, Cherrybrook 2126
Price: 95 AUD
Terms and conditions
Our workshop tickets are non refundable. If you are unable to make it last minute you can pass your ticket to someone else who can attend in your place.
While arriving, attending and leaving the workshop it is your responsibility to ensure that you maintain and adhere to all safety precautions and requirements during the workshop. Petals and Leaves hold no personal liability or responsibility for any damage, loss or theft incurred to personal property, or any physical injuries obtained during the workshop. By attending a workshop, you agree in holding full responsibility and liability for any damages, injuries to parties involved and physical and/or personal property that may occur during the workshop.
Wednesday, December 18, 2019 6.45pm
Friday, December 20, 2019 6.45pm