Kellyville & Rouse Hill Flower Delivery
We Specialize In All Areas of Floral Design.
Petals and Leaves florist is a family run business that has been providing fresh, quality and great value blooms to Kellyville and Rouse Hill for almost 10 years.
With the fast paced expansion of Kellyville and Rouse Hill we have been able to provide a daily delivery service of a beautiful blooms to the community.
Our dedicated and talented floral designers have experience in all aspects of floristry so whether it is a tribute for a service at Castlebrook Memorial Park or a simple Happy Birthday bunch for a friend in the area, you can rest assured the service provided will be exceptional.
The residents of Kellyville and Rouse Hill have been delighted to receive beautiful blooms for many occasions over the years by our very talented team.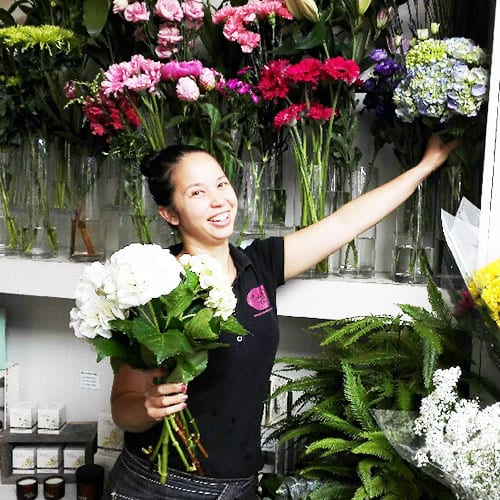 Amy
Amy's love for flowers first started in 2005 when she did a TVET course as part of her Higher School Certificate. Before she had even received her results for the HSC she had started a traineeship with one of the leading florists in Sydney.
In 2008 Amy travelled overseas and worked in florists around North America to gain more experience. She then returned home in 2010 to follow her dream of owning a flower shop with the support of her husband by her side. She has since provided flowers to Western and North Western Sydney by operating two stores.
If you're lucky you may get a special treat of seeing Amy's small children running around and helping their mother in store. Her love for floristry grows more with every new season of blooms.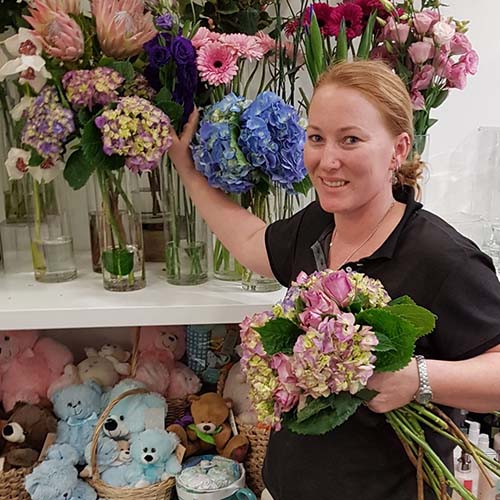 Amelia
Amelia has been working with flowers since her teenage years. She is the fastest and cleanest florist you'll meet. If you ever wonder into the store on Amelia's shift you will notice the store looking very organised and much cleaner than normal. You will also notice the display having a lot of purple arrangements as Amelia is purple obsessed and will always suggest a purple bloom for any occasion 😉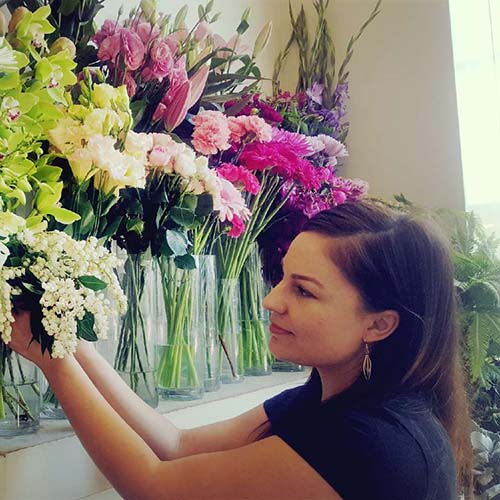 Janett
Janett has come from a background of extensive wedding work; she appreciates the finer details in floristry. Her bubbly personality creates a relaxed atmosphere amongst the vibrant blooms. Janett's love for flowers also extends to candles where she will be able to assist you in our candle range and what scents work best in your space.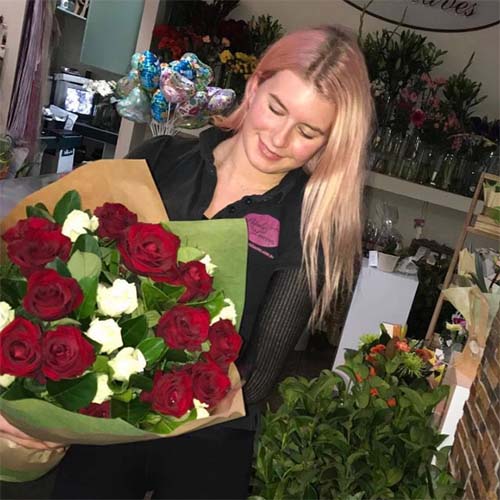 Megg
Megg joined our team when she was just 14 and we have been lucky enough to see her grow into a beautiful young lady with a great talent of arranging flowers. We hope to have Megg creating beautiful designs as a part time job while she continues her studies at UNI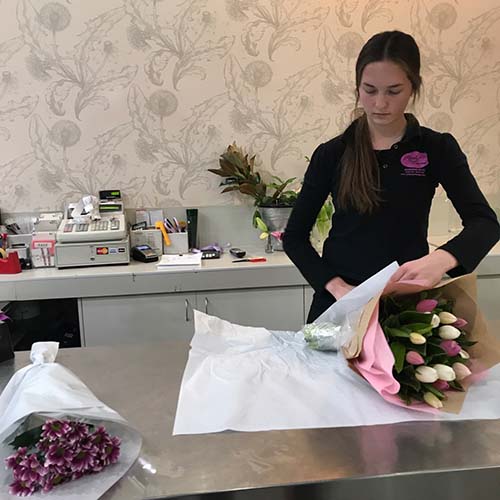 Maddie
Maddie is our quick learning junior who comes in on a Thursday or Saturday with excitement to learn something new. In the short time she has been with us she has been able to pick up the basics of floristry and can whip up a bouquet within minutes.
This error message is only visible to WordPress admins
Error: There is no connected account for the user 328086151.